Why Microneedling Is
Your Skin's Best Friend
Your skin needs a reset to keep it healthy + happy.
With microneedling, those resets are more effective than ever.
As national leaders in the facial and esthetic industry, Silver Mirror provides results-driven microneedling to help achieve your best skin possible. Microneedling is the practice of using tiny needles on the skin's outer layers, creating controlled wounds that kick the skin into healing mode, boosting collagen production. The result: your best skin now, and even better skin later.
Microneedling and Microchanneling: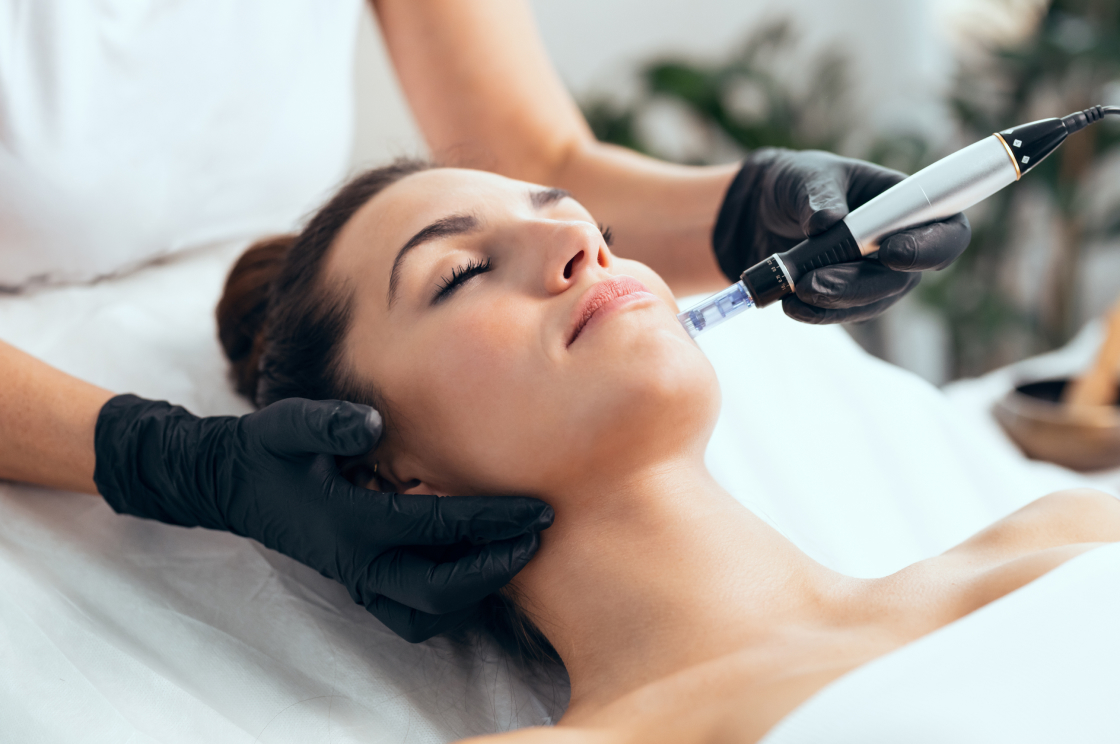 Whether you're a casual SPF enthusiast or a bona-fide skincare junkie, there's a good chance you've heard of microneedling–maybe you have even tried microneedling for acne scars, wrinkles, or sun damage yourself.
But for many of us, it is a mysterious, out-of-reach treatment that leaves us with several questions: "What does microneedling do?" "How often should you microneedle?" "Can I try microneedling at home?"
On top of that, you might have heard about this procedure's hip new cousin: microchanneling.
There are so many questions about the benefits of microneedling (and beyond), but we have answers!
We're dispelling all of the confusion surrounding this non-invasive procedure, and we'll also tell you what you need to know about microchanneling.
How Does Microneedling Work?
Microchanneling can treat multiple signs of aging and damage to the skin, including:
Microneedling is performed in our Miami, NYC Flatiron District, Upper East Side, and Bryant Park locations, and it is a skin care procedure that involves the use of tiny, sterile needles that prick the skin and penetrate the connective tissue to create minute wounds–a type of "micro injury."
Also known as "collagen induction therapy," this process prompts the body into the healing response to help the skin heal quickly, resulting in the production of more collagen and elastin for skin rejuvenation. During the early stages of wound healing, new granulation tissue comes in from the base of the wound to fill any indentations.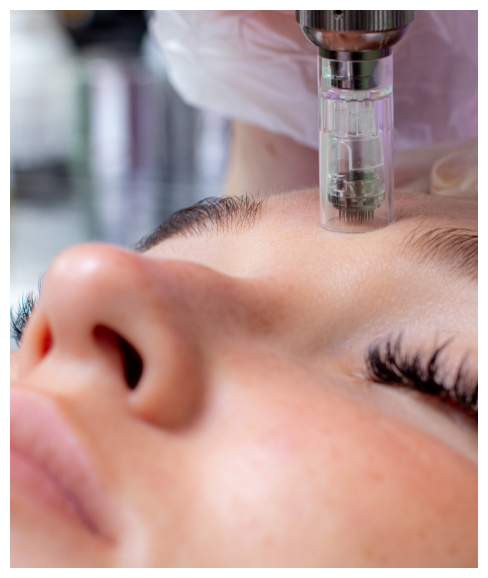 Microneedling benefits the skin in many ways, and can treat multiple signs of 
aging and damage to the skin, including:
Acne scars
Fine lines
Wrinkles
Hyperpigmentation or discoloration
Enlarged pores
Rosacea
Medical scars
When done in a professional setting by an esthetician or board-certified dermatologist, a microneedling facial can be incredibly helpful for boosting a healthy glow.
How Much Does Microchanneling Cost?
At most facial spas, you can microchanneling treatments to cost anywhere from $300 to $450, depending on the location.
At Silver Mirror, however, we're all about making skincare a priority, so we incentivize our clients with competitive, accessible price points. That's why our microchanneling services are $275 per session in our D.C. locations at Navy Yard and Dupont Circle.
What to Expect from Microneedling
Here are some of the biggest questions people ask about their first procedure.
Is Microneedling Painful?
In some cases, microneedling treatments can lead to a mild inflammatory phase in which some pain and rawness occurs in the skin, although this usually depends on the size of the needle. However, many microneedling specialists will apply a numbing cream beforehand, which helps prevent side effects of pain and stinging.
How Long Does Microneedling Last?
The more frequently you microneedle, the longer the results will last over time–that's why we recommend getting microneedling every four weeks. Once you get to that fifth or sixth service, the effects will last up to six months.
What Is Microneedling Aftercare Like?
Aftercare is all about hydration. Just like with any type of wound care, there's new skin coming through, so it's crucial that you hydrate it as much as possible over the next three to five days.
For your post-microneedling skincare routine, we recommend the following: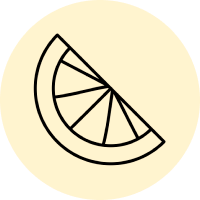 Research has shown that vitamin C can boost the effectiveness of microneedling against signs of aging. However, it's important to stick with a gentle, professional-grade vitamin C serum, like the Pro-Heal Serum Advance+ iS Clinical.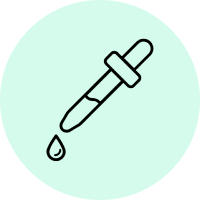 Known for its soothing and hydrating properties, hyaluronic acid is perfect for nourishing the skin after a microneedling section. Known for deeply penetrating the skin layers to lock in hydration, it's just what the esthetician ordered. When in doubt, stick with a supercharged hydrating serum, like the Hyaluronic Marine Hydrating Booster from Dr Dennis Gross. Sodium hyaluronate is a great option, as well.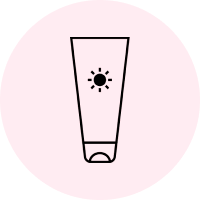 While SPF is always a must, it's more important than ever that you use sunscreen after microneedling, as your skin is quite vulnerable to sunburn for those three to five days. Your skin may also benefit more from a mineral formula at this time since chemical formulas may sting. The Mineral Sheer Screen SPF 30 from Supergoop! makes a particularly great option.
Products to Avoid After Microneedling
There are also products you should avoid using on your skin after microneedling. Products to avoid three to five days after your treatment include the following:
How Long After Microneedling Can I Wear Retinol?
Widely known as the most scientifically-proven ingredient in anti-aging, retinol and other vitamin A derivatives are fantastic to have in your regimen. However, we recommend that you skip this activity when your skin is in recovery mode for about three to five days.
How Long After Microneedling Can I Wear Makeup?
It is important that you wait at least twenty-four hours after undergoing a treatment before applying makeup again, as this can lead to the clogging of pores.
How Long After Microneedling Can I Exfoliate?
In the three to five days after your microneedling session, it's best to avoid your AHA and BHA exfoliants. This is because chemical exfoliants work to slough away your outermost layer of skin, but because microneedling is spiking your skin's collagen production.
When Can You Expect to See Results from Microneedling?
After your treatment, it may take up to two months for your collagen and elastin supply to increase until you see visible changes in the health and appearance of your skin.
The effects become more effective with repeated use, so we suggest scheduling follow-up sessions every four to six weeks. Note that it might take anywhere from three to six treatments to achieve your goals, depending on your skin type and microbiome state.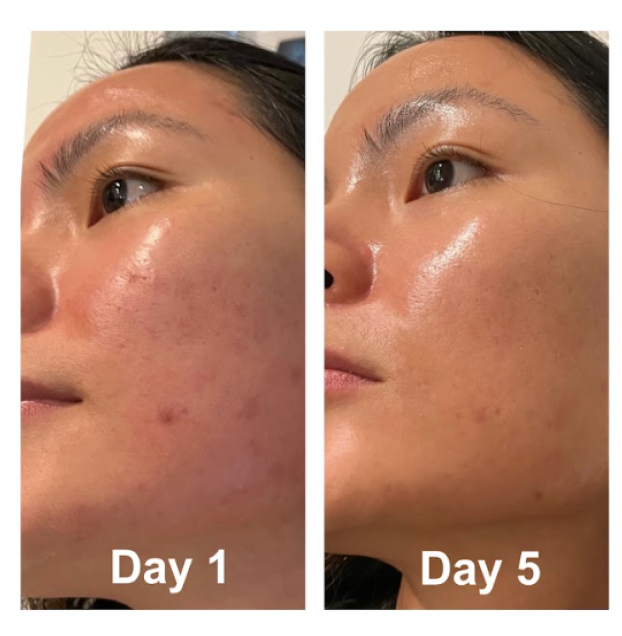 At-Home Microneedling: Is it Safe?
It is worth mentioning that at-home dermarolling has gained extreme popularity on Instagram and Tik Tok. As a matter of fact, dermarollers and microneedling pens have even been touted by some of the biggest influencers on the platforms.
However, we urge you to skip microneedling at home and that you instead see a professional to have the procedure done.
In order to properly microneedle the skin, you must have an advanced understanding of both the process and the way skin works. Without the proper training, it's possible to cause scarring or damage. Moreover, proper microneedling is performed with disposable tiny needles that are thrown away after the procedure, whereas dermarollers are reused, leaving a risk for infection.
When you see a trained esthetician for microneedling, they perform the procedure in a sterile setting under a high-resolution mag lamp, so you can expect great results with every visit.
Microneedling vs. Microchanneling:
Microchanneling is mostly mistaken for microneedling, but there is a slight difference between these two beauty treatments.
These two procedures essentially possess the same intents and purposes, but the difference lies in the needle size: while microneedling usually involves a needle of 1.5-2 millimeters, microchanneling uses much smaller needles, which rarely go over .25 millimeters.
When used for microchanneling, these needles are applied to the skin in a precise, meticulous manner that creates micro channels in the skin.
Much like the pricks created from its sister treatment, these channels boost the skin's natural healing process, which results in the formation of new collagen and elastin. After that, the skin is soothed using human-growth factor serums that help diminish the signs of scarring or aging with each additional treatment.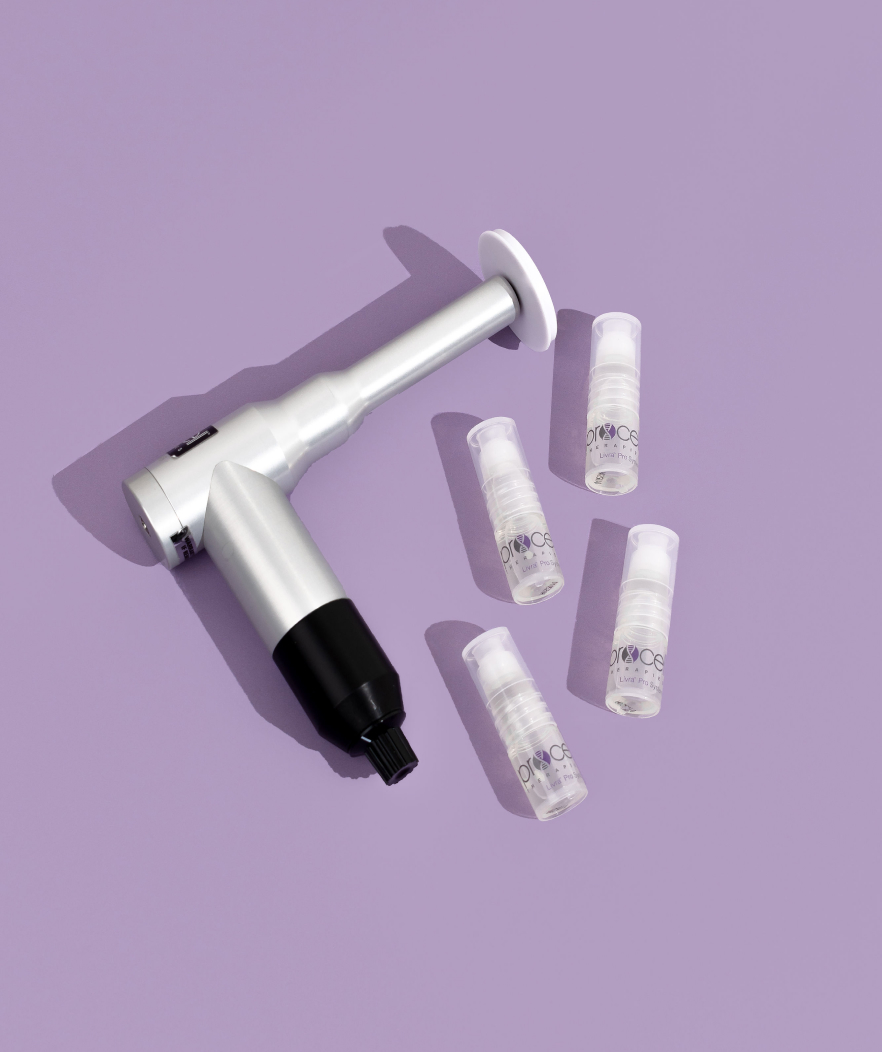 What Is
Procell Microchanneling?
Procell is the gold standard for microchanneling, and it's what we choose to use at our Silver Mirror facial spa.
Based in the United States, the benefit of Procell is the serum used. This serum is a growth hormone harvested from women ages eighteen to twenty-four, and it stimulates the turnover of skin cells to reduce the renewal process from twenty-eight to fourteen days, resulting in beautiful, healthy skin at a faster pace. As with microneedling, the Procell microchanneling downtime is about three to five days.

862 Lexington Avenue
(Between 64th & 65th St.)
New York, NY 10065
(646) 861-0089
20 West 22nd Street
(Between 5th & 6th Ave.)
New York, NY 10010
(212) 702-8742
431 5th Ave
(Between 38th and 39th St.)
New York, NY
(202) 506-5651

1301 19th St. NW
(at the corner of N Street)
Washington, DC 20036
(202) 621-6140
1355 3rd St SE
(between SE Tingey St and Water St)
Washington, DC 20003
(212) 970-7009

712 SW 1st Court
(A half block from Brickell City Center)
Miami, FL 33130
(305) 201-0710